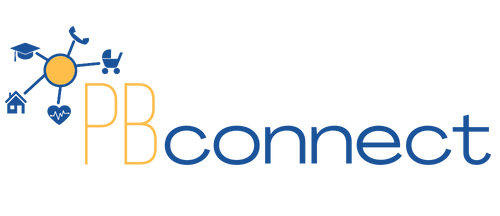 Use PBConnect to find up-to-date information on food, housing, transportation, child and after school care, mental health, job training, and more!

Need Help?
Need help with finding resources?
Call Sarina Banuelos at 432-685-7710 or email sbanuelos@uwmidland.org
For Community Based Organizations
Are you a community-based organization looking to get in touch with our PBConnect team? Email Sarina Banuelos at sbanuelos@uwmidland.org to learn more about becoming a partner, updating your existing resource card, and more. 
Do you work for a nonprofit and want to learn how PBConnect may be able to help with your current services?
PBConnect 101:
Join us for an introductory PBConnect session to learn how to better connect your clients and patients to services including public benefits, food, employment, housing, transportation, education, mental health, and more.
PBConnect 201:
Join us for an intermediate PBConnect training session to learn how to use the closed-loop referral system and how it might benefit your organization and the families you serve.
Join us for our upcoming PB Connect Training: Intro to PBConnect
Tuesday, October 3rd, 2023 @ 10:30-11:30am (via Zoom)
In this session, we will discuss how to:
How to search for and connect people to resources
How to send and track your referrals
How to claim your program and join the findhelp.org network
How to become findhelp.org certified
Sign up here: https://go.findhelp.com/uwmidland-oct2023